On Nikki's official last.fm page, there are 6 demos by Nikki of when she was younger. The six songs are:
"Falling Angel"
"Get Back in Your Cage"
"Miss Hyde"
"Mirror Me"
"New Tattoo"
"When Love Takes a Bow"
These 6 demos are available for free download from Nikki's last.fm. Click here to download these 6 songs for free.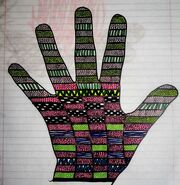 Ad blocker interference detected!
Wikia is a free-to-use site that makes money from advertising. We have a modified experience for viewers using ad blockers

Wikia is not accessible if you've made further modifications. Remove the custom ad blocker rule(s) and the page will load as expected.